Warning….this is a MAGIC MIKE themed post…rawr. It also contains a bunch of booty…sorry if this offends anyone. I am a horny little thing when there isnt hockey 😛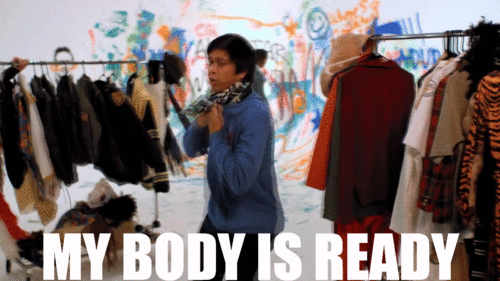 Is yours?
Hello Everyone!! How is everyone doing? Well, I hope, because I'm doing great! hehe! I have been sleeping and reading and relaxing! Its totally unusual but man do I love it! I have honestly blown EVERYTHING off this week. Me and the kids have been in the pool and thats it. We sleep, eat, and swim. Its been fantastic. We went to see Brave which was FANTASTIC! Then we went to Indiana this past weekend and I got to feed a giraffe! I know! Amazing right?! lol. Then we went to the childern's musem and they had umbrellas hanging from the ceiling as decoration. It reminded me off Empty Net and I shared it on my Facebook. When y'all read the book you'll see why! Its awesome. Lets see, I dont know if y'all realize but Magic Mike comes out in 2 days…yes, rawr..hm hmm. hehe!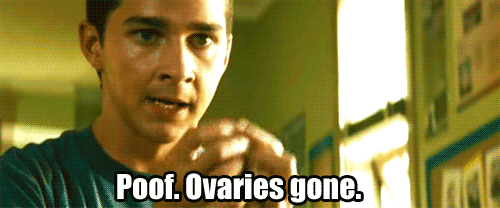 Like I said, I've been reading like a mad man this week (its been great) and I wanted to share the books I read. Somebody to Love by Kristin Higgins. Sweet Summer Kisses by Shannon Stacy. About that Night by Julie James. They were great and everyone should go pick them up! I am reading The Look of Love by Bella Andre now and I love it. Really excited to keep reading, BUT and there is a but, the Assassins Characters are driving me insane! I dont want to give away who the next book is about so we'll call the next characters Mikey and Minnie. I really want to write their story, they are on my brain hardcore, but then there is Harper wanting me to share her story. So I was thinking of doing a little novella of Harper starting when she meets Jakob and ending at the end of Empty Net because she is in Empty Net for something, y'all will see later. So Yeah, crazy things going on in my head and I have no clue what I'm gonna do. So yeah, blah. I'm gonna read 10 books and then I'll decide. My best friend is coming home from Iraq this weekend, so I'm gonna spend time with her too, so yeah, I dont know when I'll have an idea of what I'm doing. essh. lol I'll let y'all know when I do.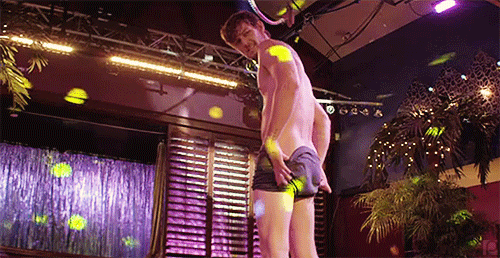 Taking Shots and Trying to Score are doing well. TS is ranked 4.2 out of 5 on Amazon with 132 reviews. TSS is ranked 4.4 out of 5 with 101 reviews. On goodreads I finally hit 1,000 reviews! I'm so excited! hehe I thought it was fantastic! A tour with Charisma Blog Tours will start July 1st. Please check out the blog tour page to see where and when I'll be at each blog. I've been getting so many fantastic emails, facebook post and tweets from everyone lately and I just want to say Thanks so much, it means to the world to me!! Keep them coming! They make my day!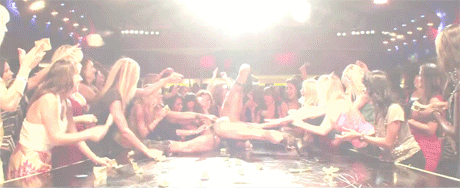 Oh, how I cant wait for Empty Net to come out. Since I've finished, a couple people have had the opportunity to read it and this is what some of them are saying:
 I absolutely loved this book. You get drawn in by the two main characters, Tate and Audrey, and you can't help but love them. Mrs. Aleo takes you on a roller coaster ride of emotions and makes you feel like you really know these characters. She did that as well in her other books, which I loved dearly, and until this one Taking Shots was my favorite. Her books just keep getting better and better and I can't wait to see what is to come! Congratulations Toni, you did an AMAZING job! – Mary
As alway, I love every part of Toni's books! The style of writing, keeping the characters real, and the love between the characters just can't be beat!
This love story is unlike any other Toni has written. You won't want to put this book down! This book was very easy to get drawn into; I laughed, cried and celebrated with the characters thru each chapter.
Another great book Toni! Keep up the great work and I cannot wait to see what up next for all the characters! – Althea
AHHHHHHHHH NOOOOOOOOOOOOOOOOOOOOOOOOOOOOO I can't be done, this can't be over!!!! It's too good! I can't put into words how much I love this book. I really think this is Toni's best ever! Seriously! You all know how much I love Lucas and I didn't think Toni could top him, esp with Tate being a charming (I find them boring) but boy oh boy was I wrong! It was like me thinking Cars Land was going to be lame!!! This BLEW me away! And I kinda need more now! 😀 You get a standing ovation from me lady! – my critique partner – Tara – It was funny reading her notes from the last chapter, she kept putting little bubbles that said AWWWWWWWWWW hehehe. it was funny, and I'm gonna miss all our emails but thats okay cause I'll be start something new soon. Just havent figured that out yet…lol
But really, I agree with what everyone said. Empty Net is totally different from Taking Shots and Trying to Score. Not only is the cover freaking beautiful but the content is so much different. One minute you're laughing your butt off and then the next you're crying so hard you can't breathe. Its intense and I honestly didnt think I had this in me. WOW is what I gotta say! Can't wait for the world to get it!


So I'm super excited about the cover reveal. Everything is ready, the chapter is ready, the cover, the playlist, its gonna be epic! Here is the list of blogs if you wanna go check it out! It will be on here too, so if anything I hope you come here to see me! hehe. I'll be doing a giveaway that day too, not sure what yet, but its gonna be something!!

Lets do some facts real quick.
The only thing I got to say is the Editor has the whole book. The beta readers have till chapter 25 and will get more as soon as I get it all back. Hopefully they'll have everything soon 🙂
rawr………….

I've decided that my writing Wednesday is probably totally boring now. I have no clue what I'm supposed to tell y'all now. Maybe I'll do a little teaser like I did with Trying to Score. I dont know. I'm sorry. blah. lol. hehe, Okay, well I leave y'all with the song that is rocking my socks right now! It is also the song that will play a BIG part in Blue Lines (assassins 4)! Annnnnnnnnddddd its the song that Joe Manganiello will be dancing too while giving me a lap dance in my dreams tonight.
SORRY Shea, but until I see you on the ice again, Joe will have to fill my lustful needs 😛
Also, I think y'all need this:


Thanks everyone! I hope to see y'all next week!