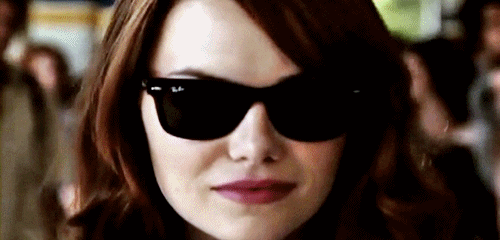 Hello everyone!!!!! I got my stunnin' shades on because I'm feeling VERY awesome this morning. I didnt wake up till 12 because I was up FINISHING EMPTY NET! I know! Isnt it fantastic!? I think so! So lets get all the boring stuff out of the way so we can talk about total awesomeness and watch this AMAZING video I made!!! Just a warning, this is going to be a long post. I have A LOT to say, so I hope you stay with me all the way through!
I told y'all I wanted to get stuff done this week and I did! I wrote 5 chapters, an epilogue and my acknowledgement in a week! Thats pretty bad ass I think! Between all that, you know how I told you my husband was leaving to go canoeing…he made me go with him. I got ate up, fell out the canoeing tons of times and came home completely bruised up. But its okay, it was a great time with my hubby and son. Other than that, I wrote like a mad man all week. My kids have only drove me half bat shit crazy and my husband is being supportive but is ready for this so called break off of mine.
Let me explain the 'break' thing real quick. I didnt take a break between Taking Shots and Trying to Score. I went right into writing Trying to Score. Well when I was done with Trying to Score I was like break time! Yehaw go Toni, read something and give your mind a rest. It lasted a week. Then I started writing Empty Net. Well funny story, I finished Empty Net last night and Blue Lines is hardcore on my brain right now. I swear to God! I have SOOOOOOOO many books to read, I want some time to myself, but apparently these two characters have a mind of their own. I know this makes all of you happy but me not so much. Jeez. lol!
OH MY GOD! WE HAVE HIT 100 REVIEWS!!!!!!!!!!!! Yehaw!!! Now I get to share all kinds of fun stuff with y'all but first I need to discuss something with everyone, but before I do that. 
Let me give you your Wednesday dose of Magic Mike.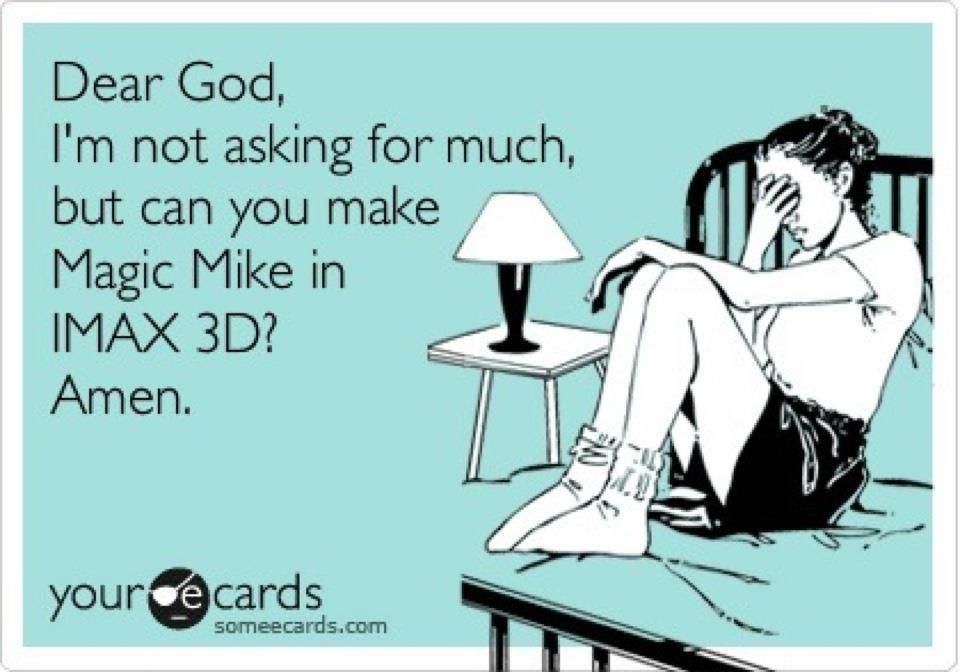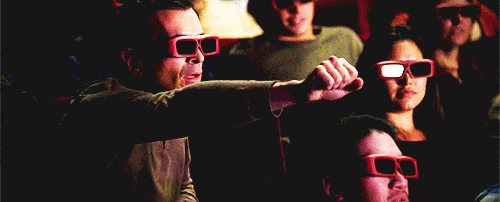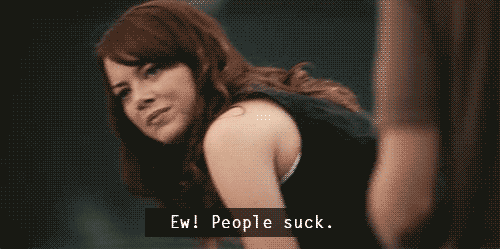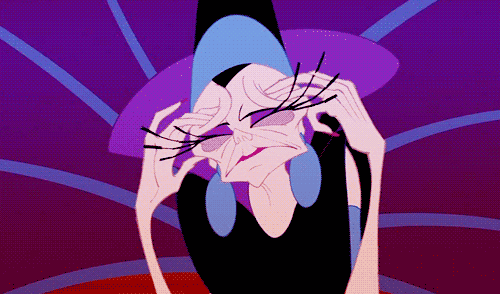 Now, please control your breathing because this is important. I think I messed up when I wrote Trying to Score. I wrote Lucas so freaking amazing, so freaking hot and manly that I feel people arent giving Fallon a chance. I do not write cookie cutter romances. I'm not going to either. I want to write these females that have real feelings, real issues, I dont want some fake bitch that was hurt in the pass but its okay because she is gonna have sex and get married anyways with the hero. Nope, I want you to feel for Fallon, I want you to feel the struggle she goes through because she was hurt so young. Some people dont come back from something like that, and not everyone is so forgivable. Lord knows I'm not. So I apologize if Fallon pissed you off so bad because she has a mind of her own and wont take shit from no one, I didnt want some push over, I wanted someone different. Fallon is that for sure. But I guess, really I cant win. People hate Elli cause she whines to much about being fat, people hate Fallon because she is a bitch, it makes me scared out of my mind, because what the hell are people gonna say about my Audrey? I thought all three of these women were amazing, and fantastic but some people didnt. So yeah, a little worried about my Audrey! I was complaining about this last night because of a review and my husband said, 'Females are gonna bitch about other females, no matter what!' he's so smart. Lol. But thats not the only thing that I am having a problem with.
Something that has come up again was the editing of my book. I have found that a couple of reviewers (yes, I read all my reviews…hehe.) have started to mention my editing again. People that have been with me since the VERY beginning know my back story on this. (Long story short, the first guy ever I hired, f-ed me over something serious. Took all my money and gave me this book that wasnt even edited!) One girl said I need to hire editor and proofreader; I wanted to write her and say I have, actually, 5 editors and 10 proofreaders. I really don't know what to do anymore. I can't ask for the reader to send me what they find cause that's not their job and it isn't fair for me to ask that. A lot of you know how personal and how bad it hurts me when people say that to me because I have done everything in my power to make my books as perfect as they can be. Being a self published author has its perks and then its downs. One of my favorite perks is that this book is mine and no one can tell me how it should be. The downside, is that I hire these people to edit my book and on three accounts, I was screwed over. The editor for Trying to Score, I feel did do her job, but somewhere between accepting her edits and publishing, something went wrong, so I hired the editors I have now for Empty Net and they are doing fantastic. But when I get mentions of my editing for the last two books, it makes me paranoid for this next book. I don't want to be label as that author that cant get her books at a 100%. Its not that I don't want them to be, I do, and I have spent as much money as needed to get it done and I don't know what else to do. How many editors do I need to go through before people leave it alone? I mainly wanted to address the situation so in case those people come and read this, they see that I am not just a greedy bitch that is publishing shit and not making sure my books have been through editors and proofreaders, cause I have. A lot actually, but people seem to always find something they dont like. I am starting to think it isnt an editing problem, its the way I write and they dont like it. But if that is the case, why did they read the second book and put my third one as a to-read? It drives me insane, but oh well, I'm done, stepping off my soap box and on to something that makes me happy……Like Magic Mike…mmmm
Um wow.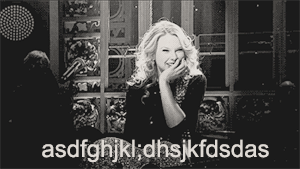 Now, lets do some book stats!!! Taking Shots is doing fantastic with 130 reviews, with a 4.3 out of 5 star rating. Also! On Goodreads, I am like 7 ratings away from having a 1000. It made me happy 🙂 Trying to Score just reached 100 reviews! Yehaw! with a 4.4 out of 5 star rating, its rocking it! Yehaw! Cool thing to mention, Ms. Tabby from Insightful Minds Design Studio is putting together a cafepress store of Assassins Gear. I am so excited to see what she comes up with. Its bound to be fantastical. I mean its Tabby! lol. I am also looking into getting more swag for the release of Empty Net! So stay tuned for that!

So EMPTY NET IS DONE! as I've said, I think 10 times in this post! A little excited over here! hehehe. The ending is perfect in my opinion. I love it, and it made me so happy inside. Everything came together and just was perfect and made me feel like everything was right in the world of the Assassins. Tate is just yummy and Audrey is amazing and funny. They are a hoot together and I can't wait for this book to come out, so y'all can read what I think is total epicness!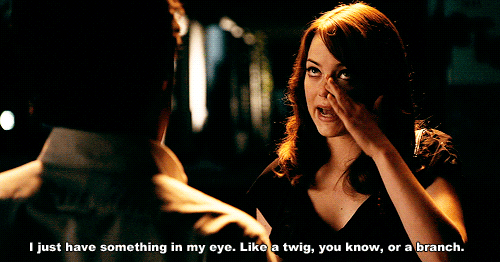 Okay, Lets do the final stats:
I AM DONE and I only cried a little!
The ending word count is: 157,257
Ending page count: 348
When I get Chapter 21-25 back from the editors, I will send out to the beta readers.
Editors are done to 21, about to send chapters 27 – epilogue when I get all the feed back from Critique partner.
Critique partner is right there with me! But I havent gotten the feedback from her about the ending. She is going out of town though! HAVE FUN TARA! One of my other girls that read the book as I go said the ending was great and that she is totally in love with Tate over everyone else! hehe. So yay!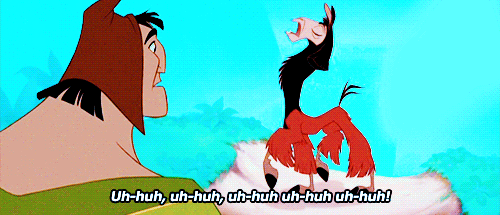 Last line I wrote: Yeah right, I'm not ruining that for y'all! lol.
Music from the chapter:
Oh Justin Bieber – Be Alright – really go download this song everyone. Its magic.
Only Girl – Boyce Avenue
Wanted – Hunter Haynes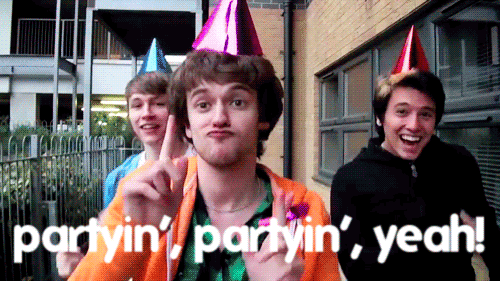 Now before I put the amazing video I made for y'all, let me say this:
On July 9th, 2012 there will be a massive cover reveal on over 75 blogs for Empty Net. On that day, I will be revealing the cover, the first chapter, playlist, and book trailer. The review giveaway ends that day too, so please if you've left a review go enter! I will be announcing the winners that day. I will also be running another giveaway that day. Now here is what y'all really want.
The release date for Empty Net is:
9/11/12
Go ahead, go all fangirl on me! hehehe!
Why that day you may ask? It's my daughter's birthday 🙂
I am really excited and you should be too, this is going to be epic and man I am hoping I break the top 20 with this one! I got to 50 for Trying to Score, so fingers crossed I break the top 20 with Empty Net!!
Okay, on the the video I made!
So thats it! I hope you enjoy the video and the post. I am really excited for the upcoming weeks and I just think we only have 11 weeks and 5 days until Empty Net is released! I am thinking of doing some kind of thing like I did for Trying to Score. I just gotta think it up! If you have ideas, let me know! hehe Thank you so much guys and I look forward to seeing what everyone thinks!!!!