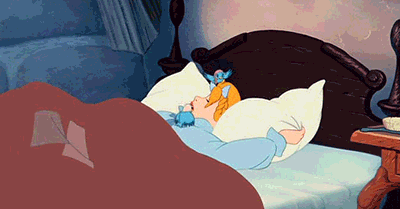 Hello again! How is everyone's week been? Mines been busy, of course. The kids are keeping me insanely busy but its been fun! Even with them driving me insane, I got a lot done this week! So I'm super excited too!I am still tired, and I've been trying to figure out ways to hide from the kids and husband for at least 10 minutes more of sleep, but it doesnt work! lol.
When I'm not writing, I am playing Lego Harry Potter with my little bit. We love it, and we are about to have a huge Harry Potter Marathon since he hasn't seen any of the movies 🙂 Makes no sense how he hasn't. Me and Michael's first date was to see Harry Potter and the Sorcerer's Stone. We live Harry Potter, its me and Michael's thing, and I CAN NOT wait to share this with my little bit.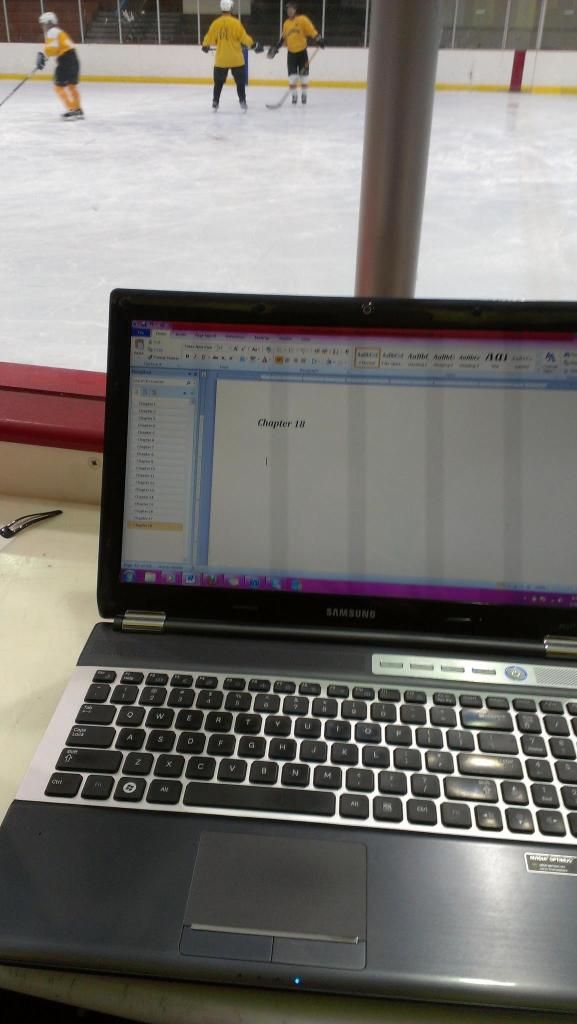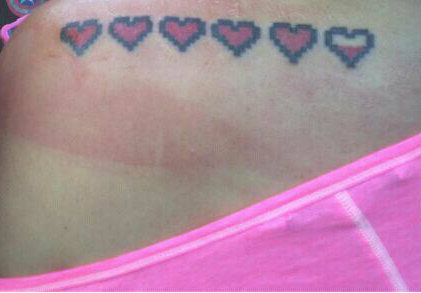 But overall, its been a good week. I went and got my 6th tattoo this week with my baby brother. He got Link from Zelda and I got Link's hearts. Its super awesome, and I love it so much! But the good always comes with some bad, I went to the Zoo with my family this weekend and someone stole my phone. I cried for hours because not only did I lose all my pictures and stuff of my kids and family, but I lost ideas for upcoming books. The only good thing is I got a sexy new phone that backs up everything I do. Plus, my wallpaper is just to die for…lol..So yippee for that. My husband had two hockey games this week. I am so lucky to be able to go to those cause if I wasnt able too, I'm pretty sure I would loose my mind. LOL. I dont know why I act like I acutally watch the whole game, I mostly have my laptop out and I'm writing…hehe. Michael doesnt mind, he supports it, and always ask how much I got done. He's such a great guy!
THE BEST THING EVER DID HAPPEN THIS WEEK THOUGH! Since I am a little over half way done with the book, and I plan on being done by August, I asked my husband if we could go on a vacation as a 'Way to go for finishing your 3rd book' gift. It was either that or season tickets to the Preds, but since we are buying a new house this December, I figured a vacation would be more cost effective. Well, we decided and omg, I am so excited because we are going to DISNEY!!!!!!!!!!!!!!!!!!!!!!!!!!!!!!!!!!!!!!!!!!!!!!! in October!!!!!!!!!!Now I know your probably like huh? But you dont understand. I LOVE DISNEY! Its amazing, its magical and I cry every time we go! lol So excited! The only thing I'm not excited about is the diet I am going on. I have developed a tire around my waist the last couple months and I refuse to have it when I'm in Disney. I wanna look good beside Flynn Ryder! lol.

Now, onto book stuff. Taking Shots and Trying to Score are going to be all over the place this summer. I am signed up for two different blog tours. When I get the banners, I will post them in the Tour section. Taking Shots is up to 121 reviews with a 4.3 star rating. Trying to Score is at 56 reviews with a 4.4 star rating both on Amazon. We only need 44 more reviews for the first chapter and cover of Empty Net to be revealed. So PLEASE GO LEAVE ME A REVIEW! 🙂 The only bad thing that happened this week with my book was that I got a horrible horrible review and it hurt my heart but I promise guys, I've gotten better. I used to cry and omg it was horrible, but now I just shrug my shoulders. Its all I can do. People arent going to like me all the time.
This isn't book related but I am super excited about it! My blog will be getting a blog lift from Tabby over at Insightful Minds design studio. I'm super excited because she has some FANTASTIC ideas! So make sure to keep checking back and also check her out if you need graphics or a blog lift. She does everything for me. I would never go to anyone else!
Okay, Empty Net time!! Hehe! I am ahead of schedule!!!!! AHHH! I wanted to be to chapter 16 today but I am well into 18!!!! I am sooooo excited and so proud of myself for getting this done! I sent out chapter 6-10 to my beta readers but I havent gotten much feedback. I am so impatient! lol, but I know people have lives and that they cant write me back the minute I send off to them! I wish they could though! lol! haha. That would be a dream come true, but I am even lucky they are reading the book for me and telling me honestly what they think.

Anyways, I am super in love with Audrey and Tate right now. Omg, I wish y'all could read it. I think I posted a Facebook status last week about how I got chills during one chapter and its was so true. Its soo amazing, I swear, I have the HIGHEST hopes for this book. I already feel that it is better than Taking Shots and Trying to Score, and y'all know how in LOVE I am with Elli, Shea, Fallon and Lucas, but Audrey and Tate…sheesh…lol. I just can't wait to get a release date and a cover and all that fun stuff! It makes everything so much more real for me! I just hope that all this excitement I have will be worth it! I can only keep my fingers cross I guess! 🙂
I am on Chapter 18.
The ending word count is: 90,732
My goal is to have Chapter 20 done by next Wednesday.
When I get to Chapter 20, 5 more chapters will be sent out to my beta readers.
Editors are done to 10, but have 11-14. Critique partner has chapters 15-17, but she has been sick! Feel better Tara!
Last line I wrote, its a text and it says:
I seriously: Can. Not. Wait.
Music from this Chapter:
Thinking of You – Dierks Bentley
Only Girl – Boyce Avenue
Thats all so far!!!
I am a BIG Dierks Bentley fan. He plays hockey with my husband and I've met him a few times. This is my ALL TIME FAVORITE song, and when he had his daughter come out and sing it with him, I bawled my eyes out. Just a little spoiler, it is for Shea and Elli in this chapter. Its a special song, and I love it so much, so here is the video!
So thats it! Did I bore y'all? lol, I swear, it takes me two hours to do this because I have no clue what to tell y'all! I am extremely boring! lol. I hope you enjoyed this, and please go leave a review for Trying to Score!! Thanks so much and have a great week! Dont forget to leave me comments and questions! They let me know y'all like this! 🙂