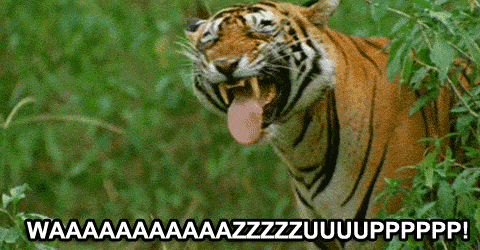 Hello all!!! How has everyone's week been? Mine has been good! Tired of course! But great!! A lot of cool things happened and I can't wait to share them with y'all!!! So lets get started!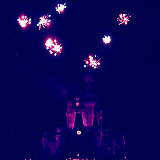 Okay so my week was pretty crazy. My daughter had a lot of dance, my husband played some hockey and my son has made me play a lot of Harry Potter with him. We had a nice family day on Saturday where we went to the mall here in Nashville, Opry Mills and checked out all the new stores. It was awesome. The Disney store was amazing and took a lot of my money and so did the Lego store, but I had two happy kiddos, so I was happy. I also started planning my daughters birthday party. She is currently obsessed with that new Disney Movie that is coming out, Brave, so I am going to turn my back yard into Scotland. My husband will wear a kilt and I will have a bagpiper! I know, awesome huh? hehe. Sunday was my husband and I's 9th wedding anniversary. Can't believe it really, we've been through hell and back, but he is my biggest supporter, and I love him so much! I also had another Disney debacle, figures huh? lol. anyways, I had planned my whole trip right? well my friends down at the dance studio were wondering my plans so I shared them and I soon found that I made the BIGGEST mistakes. I had us hitting up Magic Kingdom on Columbus day and apparently that is really bad. Lots of people go that day. So I called Disney and after an hour and half, I finally got our trip completely redone. It was intense. lol. But now I am really excited for the awesome way I have it! I also had my blog redone, and omg, isnt it gorgeous. Tabby over at Insightful Mind Designs Studio did an AMAZING job! I love it, and its everything I wanted!  Dont you just love the pink, the heart, the Shea Weber? mmmm, it makes me happy!!! Thanks so much Tabby! You're the bomb diggity! I am also counting down the days until Magic Mike. Call me a horn dog, and yeah, I am only writing this so I can post this gif, but goodness me, I am so ready to see this movie!!
Anyways, I would have to say the best part of my week was yesterday…wanna know why? Well! I got my cover for Empty Net! I know, I totally understand if you are going all fangirl on me, cause I did when I seen it. It is totally different than Taking Shots and Trying to Score. It is so in your face and amazing! I LOVE IT! Jaycee Delorenzo over at Sweet N Sexy designs did it in like 6 hours! it was insane and omg, amazing! Along with getting the cover, I also have the release date! Okay okay! Please stop squealing, I know y'all want Tate just as much as I want to give him to you! but we gotta get 100 reviews of Trying to Score first! We are up to 75! That means we only need 25 more!!! To entice you some more, I am running a huge giveaway! Check out this post to see it. So come on! Go leave a review!  It only take a few minutes! When I reach 100 we will have all the awesomeness, I am DYING to give y'all! hehe!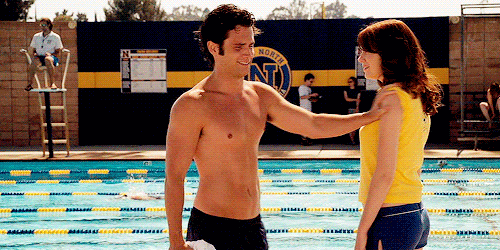 Now lets go to the book states. Taking Shots is doing good, with a 4.3 rating and 127 reviews now. Trying to Score is also doing good with a 4.4 rating and 75 reviews. So overall, we are doing well! I am happy with it. I am currently doing a tour with Reading Addiction Blogs. Having a great time too! Meeting a whole bunch of cool bloggers!!! So yay for that! Opps a little more Magic Mike there for ya!




Rawr…..
mmm…
oh yeah….
OH! excuse me! back to the post!
So guess what! I only have 6 more chapters to write! Yehaw! I didnt get to write much last week because I had been so busy but this week, I plan on getting alot done. My husband is going on a canoe trip, so he wont be bothering me and my kids are going to my moms, so I will have my computer and my house to myself, so its on and poppin! I am really excited to spend all my time with Tate and Audrey, no one to bother me! hehe.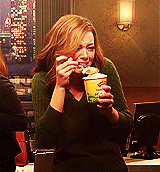 By the way, I am still completely in love with this book. I am so excited for it to be done and kinda sad cause I wont have Tate and Audrey anymore to write about, but thats okay, I'll have a whole new cast of characters and let me tell you, Blue Lines is gonna be intense. Really excited about that one. But getting the cover of Empty Net, and getting my release date made it so much more realer for me, and I just can't wait now. Especially when I get the whole thing back, completely edited and ready to go! Thats when I'll probably cry! lol! Can you notice that I LOVE Emma Stone? She is kinda my chick! Totally love her!
So on with the stats!
I am on Chapter 24!
The ending word count is: 121,562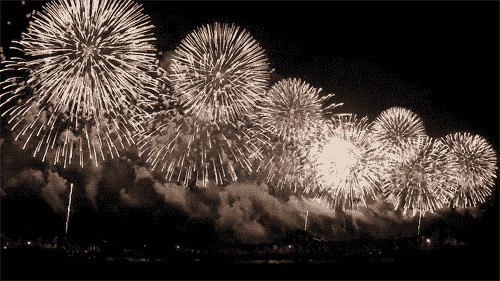 My goal is to have Chapter 26 done by next Wednesday.
When I get to Chapter 25, the beta readers will get chapters 16-20.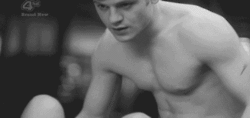 Editors are done to 20, about to send chapters 21-23 today.
Critique partner is right there with me, and probably wants to kill me cause I havent sent her 23 yet…opps 😛 Love ya Tara!
Last line I wrote:
"I love you, too."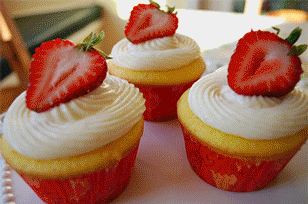 Music from this chapter:
Fix a Heart – Demi Lovato
Lightweight – Demi Lovato
As long a you love me – Justin Bieber (yeah, I listen to Justin Bieber! So!?)
Gone – Ioanna Gika
The Wind – Zac Brown Band
 I really do love the song Gone, its beautiful, check it out!
Well thats all I got this week! Dont forget to leave a review for Trying to Score, dont forget to enter the giveaway, and enjoy your week! Keep your fingers crossed that I get A LOT done this week! Have a great week! and thanks so much for spending a little time with me! I'm outta here! See ya!