Hello everyone!!! I hope all is well and that everyone is enjoy their summers so far. Like always, I am tired. Right now though, I have a pounding sinus headache but it doesnt matter! I need to write this post, fix some edits, plan some more of Disney, and write, all while taking care of my little bits. It seems that with each passing day they become more and more needy. It drives me insane, and something needs to give. I need a vacation, and October seems soooooooooo far away!! But this is my life and man, I freaking love it!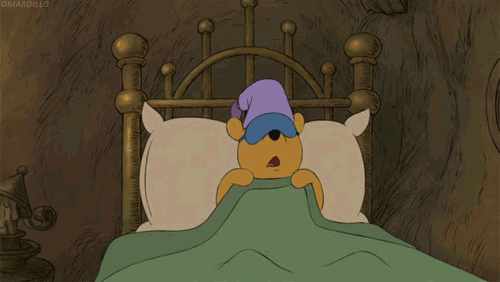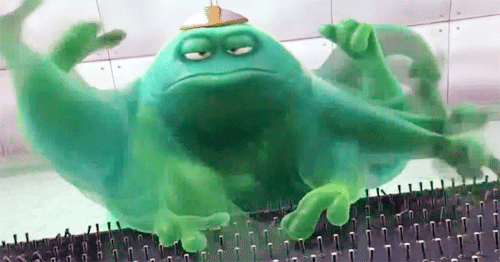 This week has been busy, which is nothing new. lol. I have been crazy busy trying to plan Disney. Let me tell you, I am so stressed out about this vacation, it better be the most magical thing ever. I better step off that plane and Mickey better be there, shooting magical things at me. One of my mishaps this week was I booked our airplane tickets and when I did it, I made us leaving Orlando and coming to Nashville and then back, instead of us going from Nashville to Orlando. I called Southwest, bawling my eyes out and finally 45 minutes everything was fixed. Blah. Its so crazy in my head right now. I forget my daughters dance stuff, I forget my husbands hockey games! Thankfully my son only wants me for Harry Potter or I might be a complete waste. My friends are probably fed up with because I'm either too tired to do anything or I am constantly on the computer. But its will all be over soon enough and then I will be my old self. Which really, I'm not so sure that is a good thing…haha.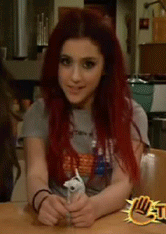 Another thing I did this week was go and see Snow White and The Huntsman…well really, I watched the Huntsman. Let me just say that Chris Hemsworth is by far the most gorgeous Irish speaking actor ever! I was basically drooling watching this movie…I mean watching him. mmmmm….he comes close to Shea Weber, y'all and you know that means something! GOOD GOLLY MISS MOLLY! whooooo! hehehe. I have been totally boring this week. Only writing and planning so I dont have anything else cool to tell y'all. All I'm doing is being a mom, working, and writing. In other words, I'm going insane. But anyways, on to book stuff!
But first, lets discuss the real movie I am waiting for……
Would anyone like to join me in the front row?
ANYWAYS!
Right now, Reading Addiction Virtual Book Tours is touring Trying to Score. For the most part its been great, and I do just adore Cami! She is such a sweetie. Taking Shots is doing well and so it Trying to Score. I think we are up to 57 reviews on TTS. Just a reminder for all you new readers, when I reach 100 reviews of Trying to Score, the cover and the first chapter of Empty Net will be debut! Yehaw! My blog is currently being made over my the beautiful Tabby from Insightful Minds. She is working really hard and I am super excited to see what she comes up with. All I do know is that its gonna be pure epicness, which is basically anything Tabby does! Another cool thing is that Tara over at Taters Tall Tails is running a HUGE giveaway, and one of the prize is an advance copy of Empty Net when I get done with I am done! So everyone should head on over there and sign up for that!
Now on to the fun stuff!!!
I have big news!!!!!!
I only have 9 chapter left! plus, the epilogue and I am done with Empty Net!!!!!

I know, amazing huh? I hadnt planned on being done till August but I might be done by the end of the month now!!!!! I have written all the outlines for each chapter, so I know exactly what I want to write, its just I gotta find the time and….well shit, I can't think of the word cause I'm so tired, but I need to find it so I can finish this book! I am so excited and so proud of myself for this. If I get Empty Net done by the end of the month, that will mean I wrote 3 books in a year and a half. Holy molly that is nuts!!! Now I know alot of you are like, "Oh my god, if she gets it done by the end of the month will it release early?!" Well here is your answer:
If I get done, then the release will be moved up to September/October! I AM SO EXCITED!!!!! EKKKKKKK!!!!!
The book is going AMAZING!  
Here is what some of the beta readers are saying:
Sweet Jesus lady! 🙂 I didn't want to stop reading! GRRRRRRR. – Tabby
I can't decide if I love Audrey or want to slap her or both! lol. You definitely have a way of sucking people's emotions in to your books! – Kaci
OMG I LOVE IT – Mary
I can't get to excited because I know something bad is going to happen! They are too happy!! – Althea
Toni, people are going to love this story!!!! Tate is just awesome. – Shannon
Oh and what does my critique partner think you may ask?
What Tara Thinks of Empty Net:
I want to climb Tate like a tree and hump his face.
I want murder Levi.
I want to witness first hand, Lucas' attempt to be the construction worker from the village people (preferably the sexy stripper version!)
And I need to buy more AWWWW"S cuz i keep using them up.
Toni is truly blooming into an amazing author and this book is her best yet. The characters are fantasimal and you will instantly fall in love with Tate and Audrey.
So in other words, I am extremely confident in this book! Its gonna be epic! I wrote some hockey scenes the other night and my husband was like, "Wow, you've been paying attention, I might think you were a guy if I didnt know you wrote this." So yay me! Things are going great, and again I can't wait for the cover to be done and to know exactly when I am releasing! Y'all will be the first to know!!!
So on with the stats!
I am on Chapter 21!
The ending word count is: 107,000
My goal is to have Chapter 23 done by next Wednesday.
I AM SENDING OUT 5 MORE TO THE BETA READERS TODAY!

Editors are done to 17, about to send chapters 18-20 today. Critique partner is right there with me, wanting more! hehe
Last line I wrote:
"Not telling you. The whole point of presents is the surprise."
Music from this chapter:
You my only shorty – Demi Lovato
Unbroken – Demi Lovato
We are young – Fun.
Now, everyone knows who Fun. is and everyone has heard We are young, 3927584857407 times, so I'm not going to post that video. I'm gonna post the other one, Some Nights, because it is my FAVORITE song off the album! So awesome!
Well thats it! I hope I didnt bore you guys, but I am starting to think I dont since sooo many people read this! Thats so awesome by the way!! Lets hope I get a good amount done this week and everyone keep your fingers crossed for an early release! I hope your week is bright and sunny and safe! Thanks for everything and have a great day!!!