And here we are.
At the end.


It has been an fantastic week.
Full of lots of fun.
Thank you all, for all your love and support!
Thanks to the blogs!
A special thanks to Autumn and Julie for all they have done!
This has been amazing.
Now, lets go out EPICALLY!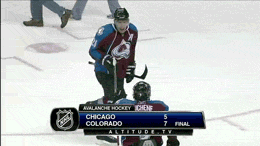 Alright, are y'all ready?
here we go!


The Excerpt!
Definition of an Empty Net:
When a team pulls the goalie for an extra attacker, desperately seeking a goal.
Audrey Parker was in a horrible place.
She hated her job, her sister was getting married and moving out, but worst of all, she was in love with a total jerk. No matter what she did, every guy she met hurt her. All she wanted was her happily ever after. Her Prince Charming. Her Lucas Brooks! She didn't know how to change her life but she knew she needed too.
Feeling like she was about to hit rock bottom, Audrey wakes up next to Tate Odder.
Tate Odder had lost everything.
After being brought up from the Assassins' farm team, the Florida Rays to the Nashville Assassins, Tate hopes he'll forget everything he has lost. He doesn't. Each day gets harder to live in a place he doesn't know. Even being the first rookie goalie to shut out an opposing team three times during the Lord Stanly Cup Finals, he still felt empty. With the loss of his parents and sister still heavy on his heart, Tate isn't sure how to live like everything is okay.
But when he wakes up beside Audrey Parker, things start to change. She turns his life upside down with her kooky sense of humor and her bright clothing. She is intelligent and beautiful, and for once, he doesn't feel empty.
Will Audrey be the person to fill the holes in Tate's heart, making him whole again?
Or will another player ruin everything, leaving him feeling forever like an empty net?

"I have to tell you," she said with a shy grin, "It's usually not this easy."
He looked down at her questionably, "Easy how?"
"This easy to pick me up. I usually make guys work for it."
He grinned and her smiled grew more, "So you want me too?"
She eyed him, her face bright with excitement. He may have been a little too forward but he was a blunt person, and hardly ever hid his feelings from anyone.
She moved closer, her eyes bright with lust as she said, "I do and I don't even know you're name."
"Do you want to know it?" he asked with a cocky grin.
She moved in close, her wide brown eyes locked with his, "All I want to know is when you can leave? I have a room not even a mile from here."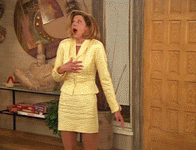 whatcha think?

Audrey Parker is kooky and awesome. This time around we get to follow her journey to happily ever after. She had been hurt countless time and she usually brings it on herself.  Through Empty Net, you'll watch her grow and become the person she wants to be. But most of all, she will love. It's what she does best.
I love this picture. I love how the model has such long hair and how her eye lashes really bring out her eyes. This is exactly what Audrey looks like, just thicker.
At a beautiful size 12, she is going to be a luscious confident heroine, with a closet full of shoes that is endless. She will break everyone's heart with the pain she goes through but at the same time make you smile.  
Tate Odder is a young, wounded goalie who is looking for someone to fill the emptiness in his heart. After losing everything in Sweden, he comes to America to play for an Assassin's farm team, the Florida Rays. When the Nashville Assassins' two starting goalies are injured, Tate is brought up to replace them. He can't speak a lick of English but is soon taken under the wing of star forward, Lucas Brooks.  Everything has always come so easily to him, but being somewhere new and different, he isn't sure how to handle it. Through Empty Net, you will follow his journey of love. To be happy, he will need to cope and find that person that wants him for him. All of him; even the damaged part.
Tate is
extremely tall at 6'7, 232 pounds, dirty blonde hair and ocean blue eyes. This model is Tate all over. The baby face, the eyes, everything. He is my Tate. 
Will he be yours?
 Amazing huh???
An Assassins Bracelet
 An Assassins Hockey Stick 
A bookmark (signed) 
Taking Shots Post Card (signed) 
Trying to Score Post Card (signed)
Taking Shots and Trying to Score SIGNED!
And then the best part! 
AN ASSASSINS HOCKEY JERSEY! 
In your choice of Alder or Brooks!
READY TO ENTER?!
Rules:
Must be 18 and older.
Opened to the US occupants only!
Must fill out form!
Giveaway ends 5/19/2012!
Okay! Go enter!!
Comment below about your favorite part of this post to be entered in the contest!
Thank you so much everyone! Y'all are the best! Winners for the Final Stop and the 20$ giftcard will be announced on May 19th, 2012!!