Day Two! SO excited!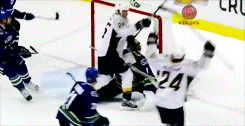 Here's today stops and whats going on at each one:
Bookwhore
Review TAKING SHOTS, Excerpt f/ TRYING TO SCORE, & eBook Giveaway of TRYING TO SCORE
twimom101 book blog 
Review TAKING SHOTS & eBook Giveaway of TAKING SHOTS

make sure to stop at all of them and enter the giveaways! Also, make sure to come back here on May 5th for the BIG FINAL STOP!!!

How would you like to win a 20$ giftcard to Amazon or B&N?
Here's how:
Comment below and let me know where you go and what you thought! If you comment everyday thats 5 chances that you get towards the giftcard! GOOD LUCK!
GO PREDS!!